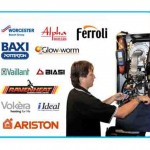 Welcome to boiler services Kildare. We are your local boiler specialists for Kildare town and the surrounding area. Our service engineers specialize in all aspects of central heating, oil and gas boiler servicing, boiler repair and boiler installation.
When choosing a company to enter your property or business it is always best to know something about them and their ethos, so read on.
What you need to know about boiler services Kildare
Boiler services Kildare is a natural expansion by our parent company boiler services Dublin. It was decided by the founder of our parent company some 30 years ago to set up a company solely dedicated to specializing in boilers and heating. The reason behind this is the thousands of different makes and models of domestic and commercial models in the market place. We believe our experts provide the highest quality services in the market place. All of our boiler service engineers are R.G.I. registered as required by legislation. They are fully versed in all aspects of health and safety and are tidy, polite, courteous and most importantly reliable at all times.
Our company has an office team to assist with a full reporting and invoicing service for our clients. We accept all major credit and debit cards for your convenience. We are fully insured and all of our work comes guaranteed. We provide a 1 year parts and labor warranty for all boiler repairs and a 5 year guarantee on new boiler installations.
We do not operate a call out charge. Our charges only start on arrival at your premises. This is when diagnostic and/or repair work commences. We will happily give free quotes without obligation on request for all work required. These quotes will always be honored. We do not and will never impose hidden extras or fees such as travel time or time for getting parts.
If you have a problem call the emergency boiler services Kildare team.
At boiler services Kildare we pride ourselves on our rapid response time for emergency situations. Our boiler service engineers operate a 24 hours call out system. Once called we can have someone out at your premises within the hour (or up to 2 hours in heavy traffic periods). So if you have a boiler breakdown or central heating emergency don't panic, just call us.
Our oil and gas boiler servicing rates vary between €59-€85 including V.A.T. This is dependent on the make and model. For a free estimate on any work, or if you have a emergency just call your local experts at boiler services Kildare on 01-451 5445.