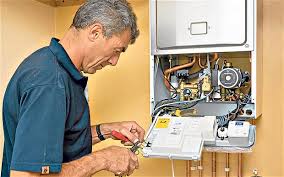 Welcome to Boiler Services Dublin. We are Dublin's specialist boiler repair company. If your boiler has broken down you have definitely come to the right place. We have been providing specialist boiler services in Dublin for over 40 years now with some of our senior boiler technicians having upwards of 35 years experience with all makes and models of boilers during this time. This means that when you work with us you know you are in the safest hands possible.
Emergency boiler repair In Dublin.
When the colder climates come to Dublin the last thing you want is your boiler breaking down. Unfortunately this is quite a common occurrence and always seems to happen at the most inopportune moment. As we are the largest specialist boiler services company in the county we operate a 24 hour a day, 7 day a week emergency boiler repair service. If your boiler suddenly gives up the ghost and you are shivering, do not hesitate to call us no matter the time of day or night. One of our specialist boiler technicians will always answer the call. They will try to assist you over the phone and get to the root of the problem. If required one of our team will be dispatched immediately to your home or business to fix your boiler. We always guarantee a response time of under an hour.
                              Why choose us ?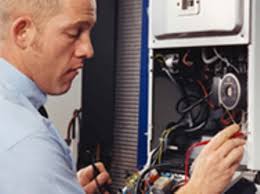 We repair, replace and service all makes and models for a living. All of our staff are actually fully qualified R.G.I. registered plumbers that decided to specialize in the Dublin boiler service industry. As there have been so many makes and models manufactured during the last 40 years it is a niche industry within itself. I we can't repair your boiler we doubt anyone can. We have an excellent reputation within the industry this has been built over many years of trading. We pride ourselves on our superb customer service and our high quality workmanship. All of our work comes 100% guaranteed and all parts are guaranteed under the manufacturers warranty. If there happens to be a problem re-occurring (which we find is highly unlikely) we will happily come back and fix it for you free of charge. For your extra peace of mind we are fully covered by public and professional indemnity insurance.
About our repair pricing.
Firstly, we do not operate a call out charge. We always quote honestly and openly upfront for our boiler repair service in Dublin. We are definitely one of the most competitively priced companies in the industry. We can come out to your home or business and provide a free no obligation quote. we will always offer professional, impartial advice on the best way forward. We work around our clients lifestyle and we don't apply hidden extras such as traveling time, parking fees or sourcing parts unlike some of the more unscrupulous companies. Our quote is our bond so you will never get a shock. We only require payment when the job is completed to the customers complete satisfaction.
If you need an emergency boiler repair or would like a free no obligation quote just call 01-8326699 today. We would be delighted to hear from you.
If you would like to know more about the upkeep of your boiler please click on the link provided. http://www.doityourself.com/stry/boiler-maintenance-tips#b